The work crew is putting the banquette cushions into place in my client's new kitchen, which is going to be gorgeous when it's finished – all shades of silvers, grays, and taupes.  Stay tuned!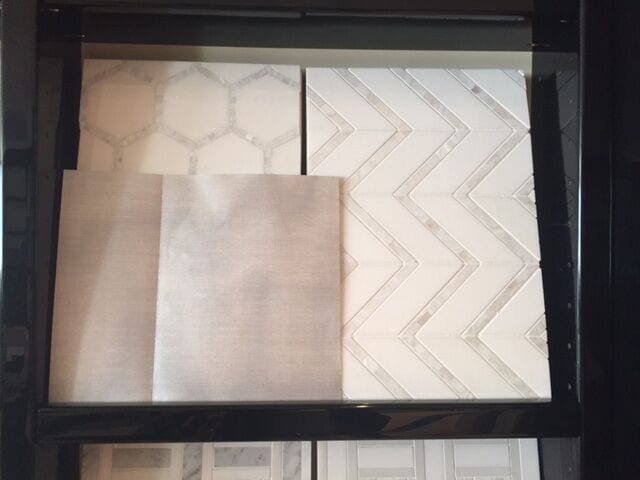 New York City kitchens are notoriously small; it's great to have an eat-in at all.  One way to maximize the space is with a banquette up against a wall or in a corner as I've done here.  The cost of having them custom made is well worth it.
Using light and airy colors is another way to visually add space to a small room.  To complement the banquette fabric, a vinyl by @JosephNobleInc called "Skinth," I'm using a glass-topped table with an open, sculptural base.  Behind the banquette, the walls are papered in "Silken Splendor" from #Koroseal.
And ta da, the finished banquette!